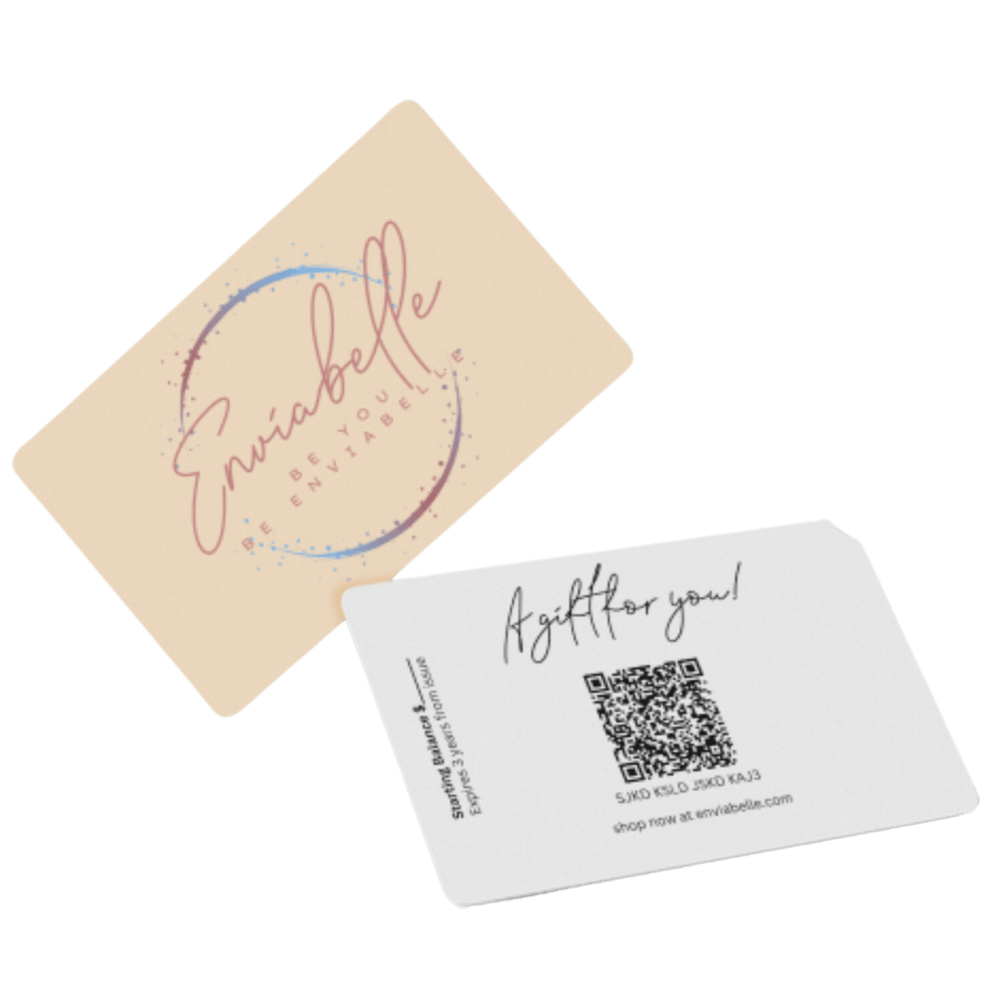 Enviabelle Gift Card - The key to Great Skin
from

$25.00
The Enviabelle gift card is the key to great skin! The ultimate gift for everyone who is passionate about natural and eco-friendly skincare. The Enviabelle brand is dedicated to providing its customers with the highest quality natural cosmetics that are free from harsh chemicals and synthetic ingredients. Enviabelle products are made from all-natural ingredients like essential oils, fruit extracts, and botanical extracts that are gentle on the skin, yet highly effective. Their wide range of skincare products includes face creams, serums, masks, scrubs, and more, that are formulated to provide nourishment and hydration to the skin. With the Enviabelle gift card, the recipient can choose from a variety of products to suit their specific skincare needs. Whether they're looking for a new face cream or a refreshing face mask, the Enviabelle gift card gives them the freedom to choose the products that they love. The Enviabelle brand is committed to using sustainable and eco-friendly packaging, making it a great choice for those who care about the environment. By choosing Enviabelle products, the recipient will not only be treating their skin to natural and effective skincare, but also making a conscious choice to support a brand that values sustainability. The Enviabelle gift card is the perfect gift for anyone who values natural, eco-friendly skincare. It gives the recipient the freedom to choose from a wide range of high-quality, natural cosmetics that are gentle on the skin, while also making a conscious choice to support a sustainable brand. So, give the gift of natural beauty with the Enviabelle gift card.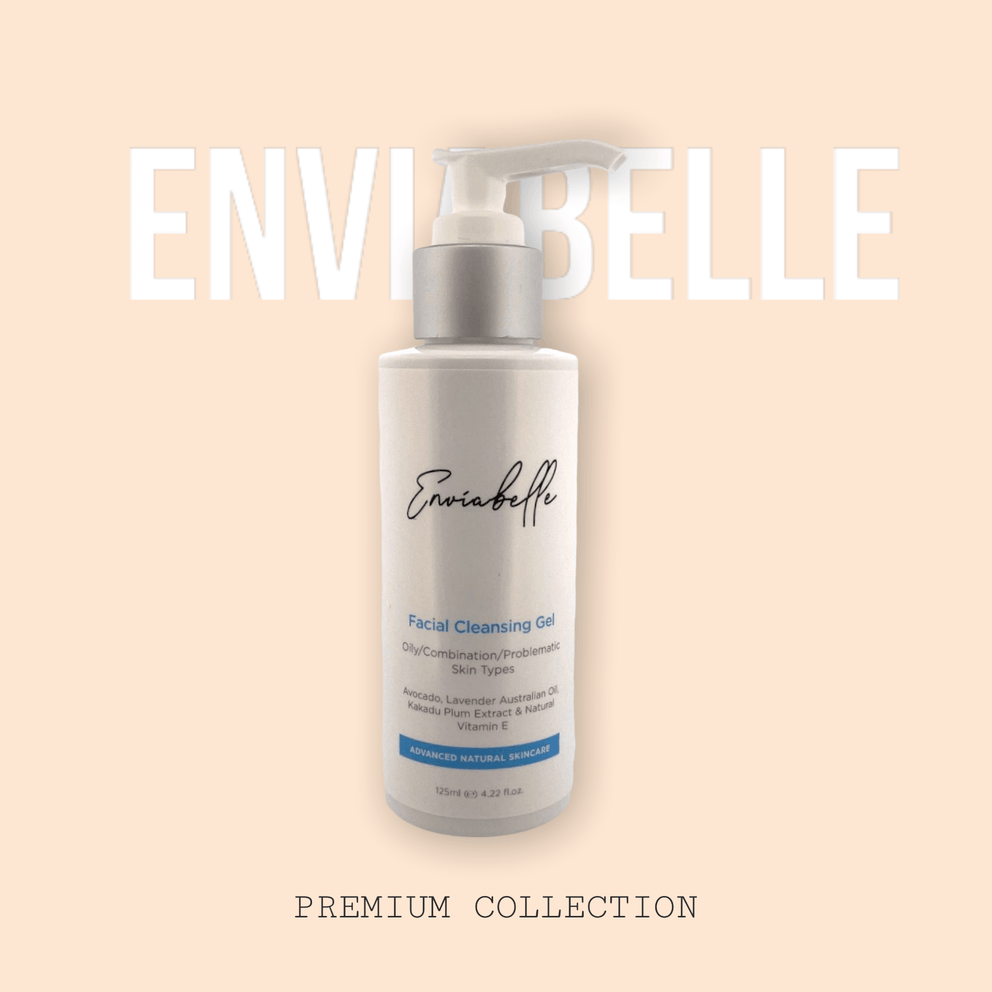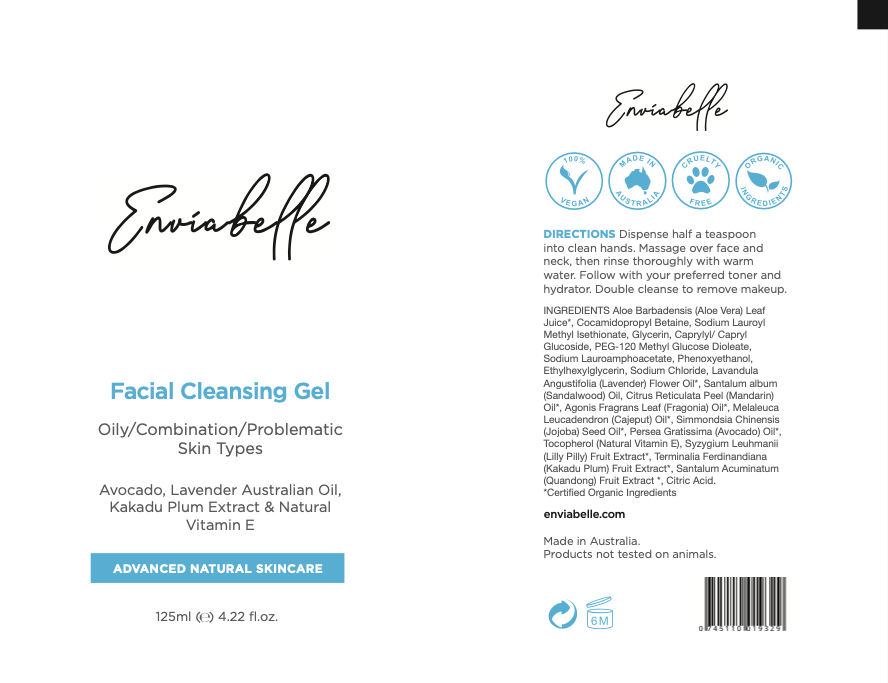 Facial Cleansing Gel
$49.00
Our Gel Cleanser is specially formulated to gently cleanse and protect your skin, leaving it feeling refreshed and hydrated. Its gentle foaming action effectively removes dirt and impurities, while a unique blend of Aloe Vera, Sandalwood Oil, Jojoba Oil, Kakadu Plum Extract, Quandong Fruit Extract, and other natural oils work together to help hydrate the skin, prevent signs of aging, and keep your complexion looking youthful and radiant. The gel formula is non-irritating and suitable for all skin types. It leaves your skin feeling clean and refreshed without stripping away its natural oils.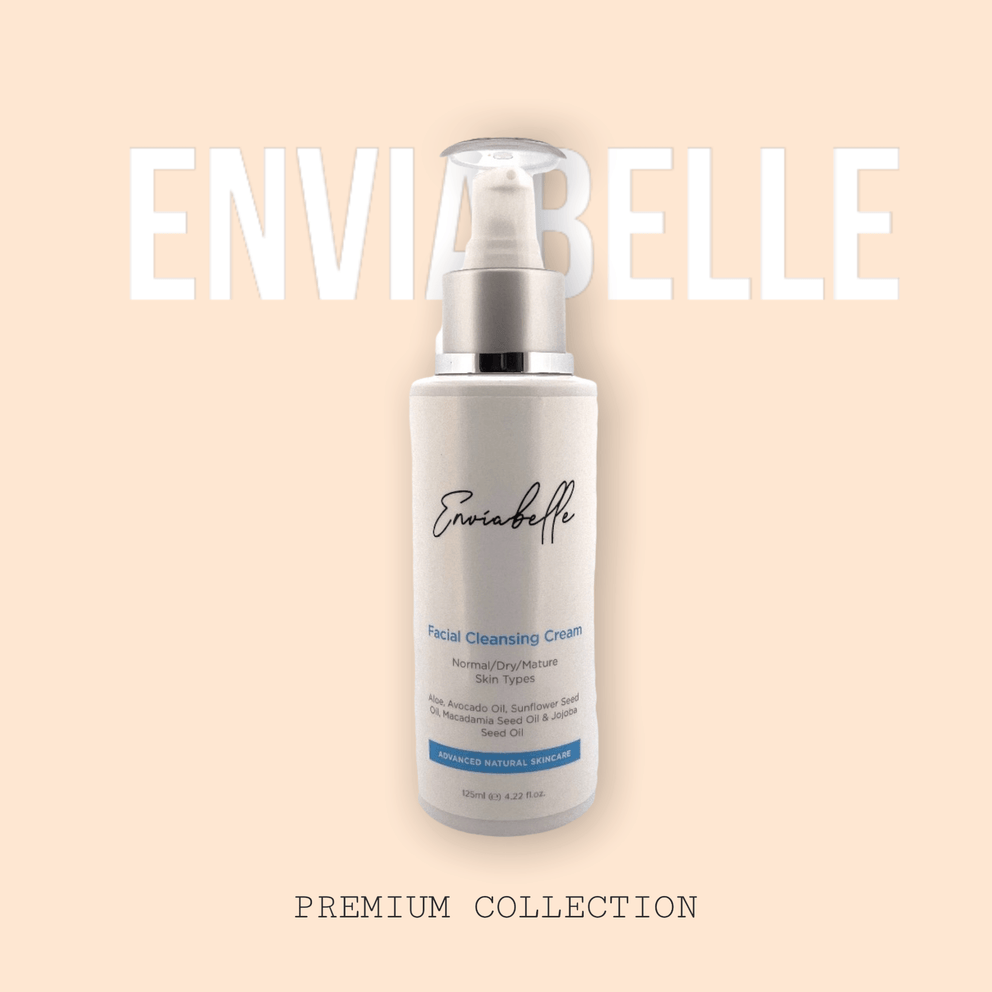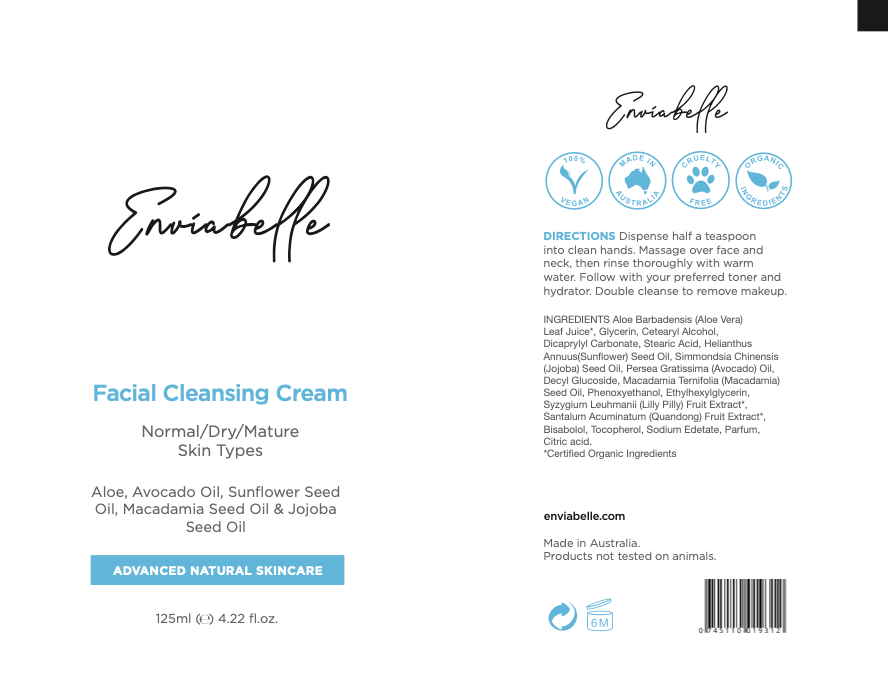 Facial Cleansing Cream
$59.00
Our Cream Cleanser is a luxurious and soothing formula infused with a potent blend of Jojoba Oil, Macadamia Oil, and Australian Avocado Oil, Lilly Pilly and Quandong Extracts. These natural oils and extracts are rich in antioxidants and promote collagen production, helping to fight against free radical damage and leaving your skin looking radiant. This cleanser is enriched with Bisabolol, an anti-irritant that gently soothes the skin, and it contains a refreshing Green Tea and Lotus scent. This cream cleanser gently removes traces of makeup, sunscreen, and pollutants to leave your skin feeling soft and deeply purified, making it the perfect first step in your skincare routine.
Cruelty Free
None Of Our Products Are Tested On Animals
Vegan Friendly
Our Products Are Vegan Friendly
Australian Made
Formulated, Bottled And Produced In Australia
All Natural Ingredients
We Only Use Premium Australian Ingredients