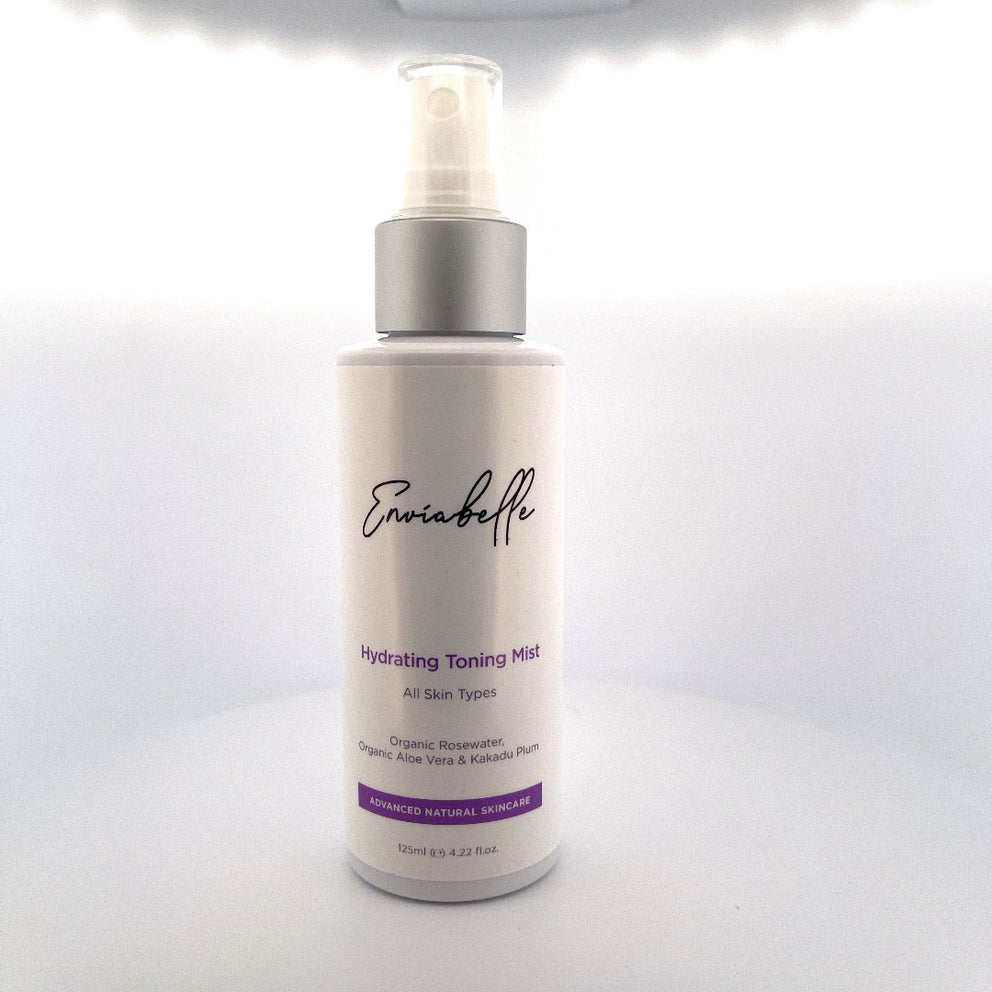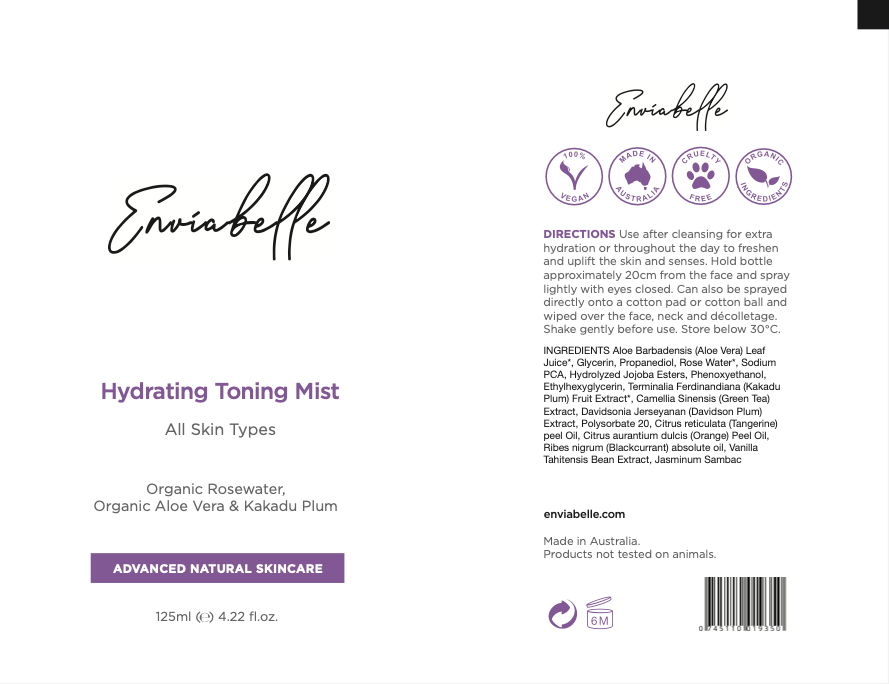 Perfecting Toning Mist
$39.00
Our Facial Toning Mist is a unique blend of natural oils and extracts, including Rose Geranium Oil, Aloe Vera, Macadamia Oil, Olive Oil, Natural Vitamin E, Jojoba Oil, Soya Bean Oil, Kakadu Plum Extract, Rose Absolute, and Calendula Flower Extract. This moisturising mist is designed to refresh and hydrate your skin, leaving it feeling soft and smooth. The aloe vera and macadamia oil provide long-term hydration, while the Kakadu plum extract acts as an antioxidant to protect your skin. The rose oil and calendula flower extract work together to repair your skin, leaving it looking and feeling revitalised.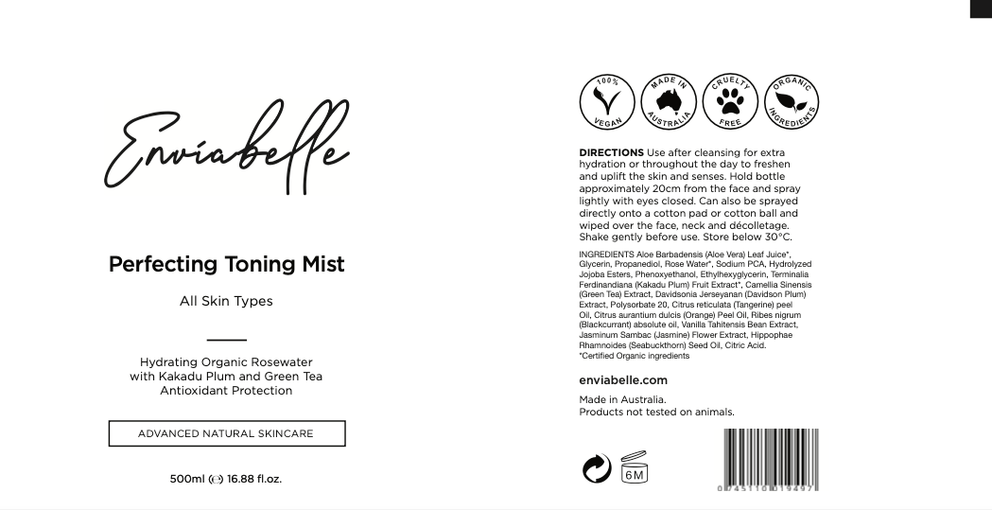 Professional Perfecting Toning Mist
$200.00
Enviabelle Professional Perfecting Toning Mist is a premium skincare product that is specially formulated for professional use. This toning mist is infused with a blend of hydrating organic rose water, Kakadu Plum and Green Tea Extract, which provide a natural antioxidant boost to the skin. This natural toner helps to keep the skin hydrated without using common drying agents such as alcohol, making it suitable for all skin types. Directions for use are simple and easy to follow. Use after cleansing for extra hydration or throughout the day to freshen and uplift the skin and senses. To use, hold the bottle approximately 20cm from the face and spray lightly with eyes closed. The toning mist can also be sprayed directly onto a cotton pad or cotton ball and wiped over the face, neck and décolletage. Shake gently before use to ensure that the ingredients are properly mixed. This professional-grade toning mist is perfect for use in salons and spas, as well as for personal use. It is a great addition to any skincare routine, providing a refreshing and hydrating boost to the skin. Enviabelle Professional Perfecting Toning Mist is a must-have for anyone looking to achieve a healthy, hydrated and refreshed complexion.
Cruelty Free
None Of Our Products Are Tested On Animals
Vegan Friendly
Our Products Are Vegan Friendly
Australian Made
Formulated, Bottled And Produced In Australia
All Natural Ingredients
We Only Use Premium Australian Ingredients